Blinx Hackathon: April 2019
The Blinx Hackathon!
Last night we hosted our Hackathon, here at our HQ in Daresbury!
We had some talented developers show up and turn out some great work, and whilst they brought their skills, we brought the pizza as promised.
We gave the attendees a challenge to create a full Truck Driver App which could optimise delivery routes, show delivery locations on a map and mark each delivery as complete. By the end of the Hackathon, we were definitely not disappointed (though definitely full of pizza).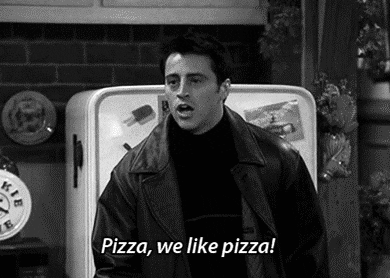 The attendees demoed their applications in the final hour. Our Head of Business Development, Michael Ramella, put it best by saying, "I'm really blown away by what the attendees were able to develop in such a short period of time! You can tell how eager everyone was to show off their skills, and it shows with the innovative ways they were able to deliver against the challenge. Everyone put their own unique flair on what they showed us." A great example included one developer integrating with Google Maps, whilst another added her own twist and added a help function, enabling the drivers to contact the depot.
Overall, the Blinx Hackathon was a great success, and we are already looking forward to the next one. Keep your eyes peeled, and register your interest for future opportunities, at contact@blinxsolutions.com.
Hopefully, we will see you next time!
Katie.
#hackathon #blinx #supplychain #supplychainmanagement #development #team #teamwork #developingblog #blog #transport #logistics #growth #optimisiation